Text, drawings, Schedules - all in one place.
The only tool for your entire workflow
Find relevant contemporaneous records, and obtain critical analytics to substantiate your construction claim.





Find contemporaneous records buried in

emails and docs
Are you struggling to find critical evidence buried in an ocean of emails and documents, while facing tight deadlines for claims and change orders?
Leveraging advanced technologies such as OCR and AI-powered contextual search, Lupa enables you to quickly and easily unpack all your emails and attachments, extract relevant information, and present it in an easy-to-digest format. 
Lupa's powerful text analytics feature, saves time, reduces risk, and streamlines the process of finding the right evidence to support your Claim.
Esther McDermott
Partner - Dentons UK
"LUPA is a really excellent tool for us in construction project planning and disputes – this is because the team has developed the product with construction project needs in mind."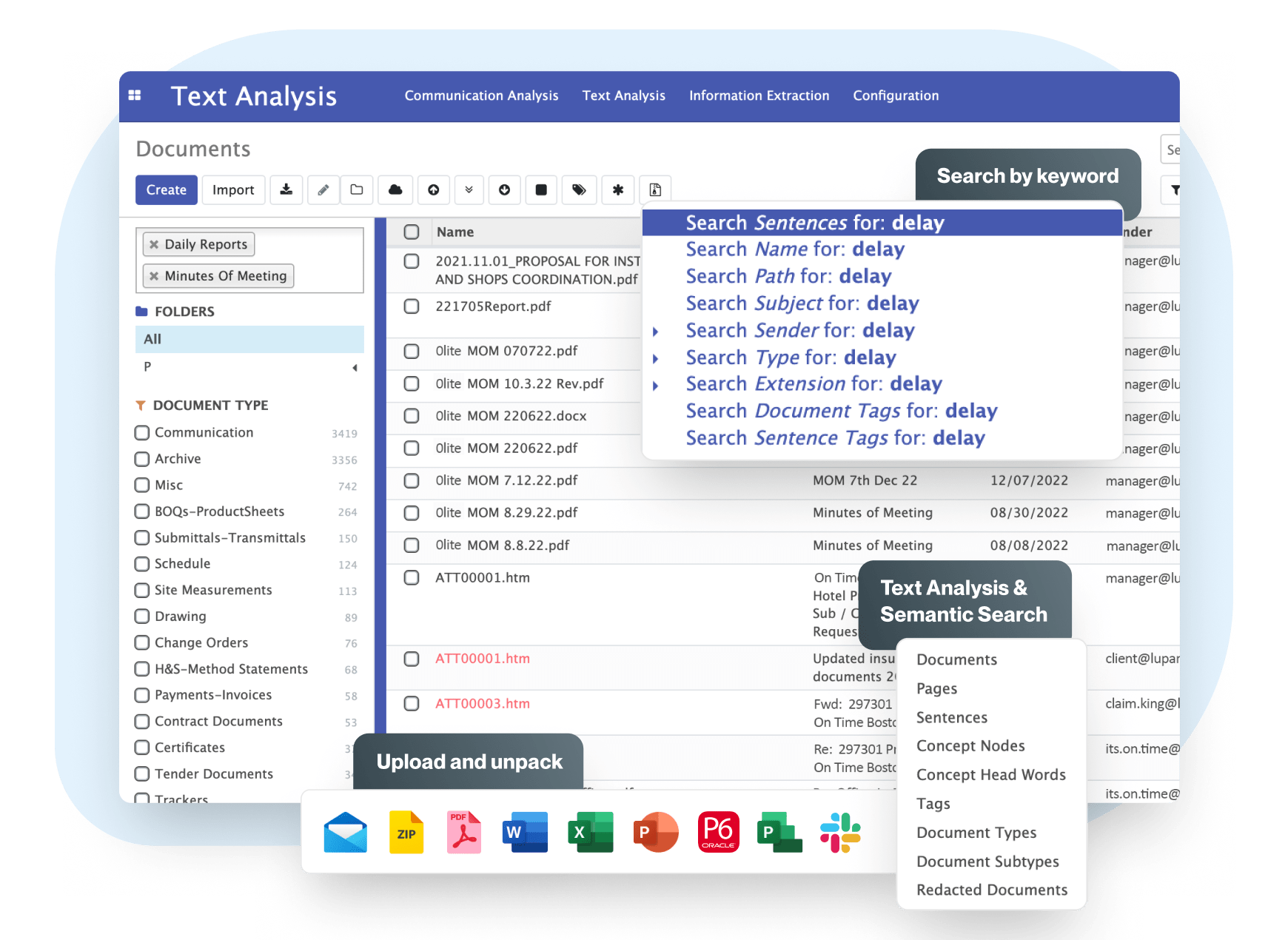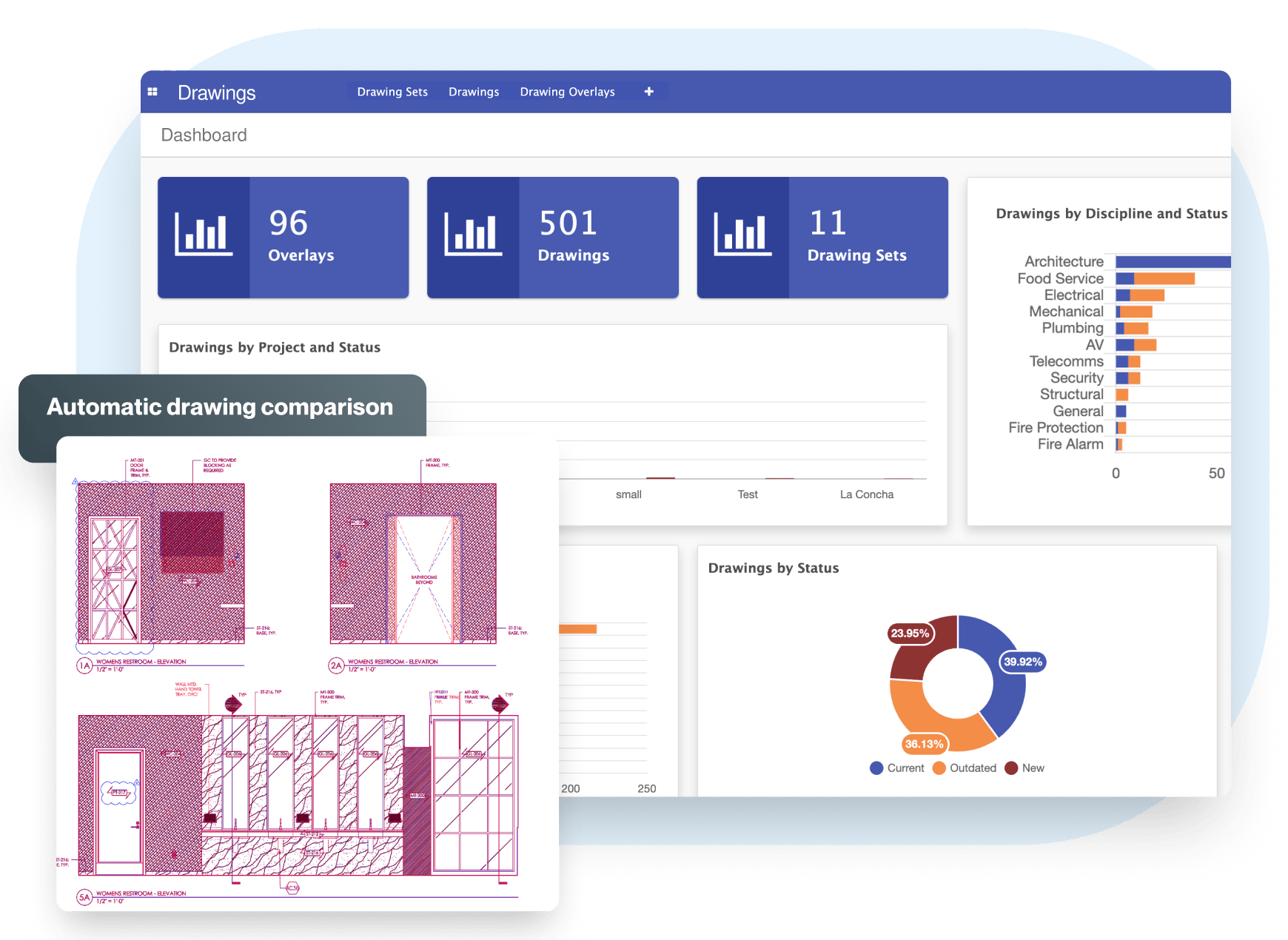 Extent and Chronology of

Design Changes

Identified. Understood. Leveraged.
Are you tired of spending hours sifting through drawings, struggling to understand the chronology and extent of design changes? 
Automatic comparison of entire PDF drawing sets allows you to easily obtain change mark-ups in seconds, and with our Find Drawings by Similarity feature, you'll never have to worry about missing a critical drawing again.
Link information from your drawings with Text eDiscovery and Schedule Analytics to fully understand change management, design management, claims, and disputes like never before.
Streamline

EOT Claims.

Multi-Schedule Expert Analytics at a Click of a button.
Do you want to quickly analyze multiple schedules, without needing expertise in Primavera P6 or spending hours on coding? 
With Lupa's Schedule Analytics, you can get expert analytics with a click of a button. The intuitive interface is easy to use, making it accessible to everyone from a junior to a seasoned pro… 
..and it's all on the same platform as your project data, so you can quickly review contemporaneous records and draft a more compelling EOT claim.
Thomas Power
VP - Related (Gulf)
"LUPA revolutionizes the business and saves millions of man hours searching and collating heads of claims, claim events and contributory events."