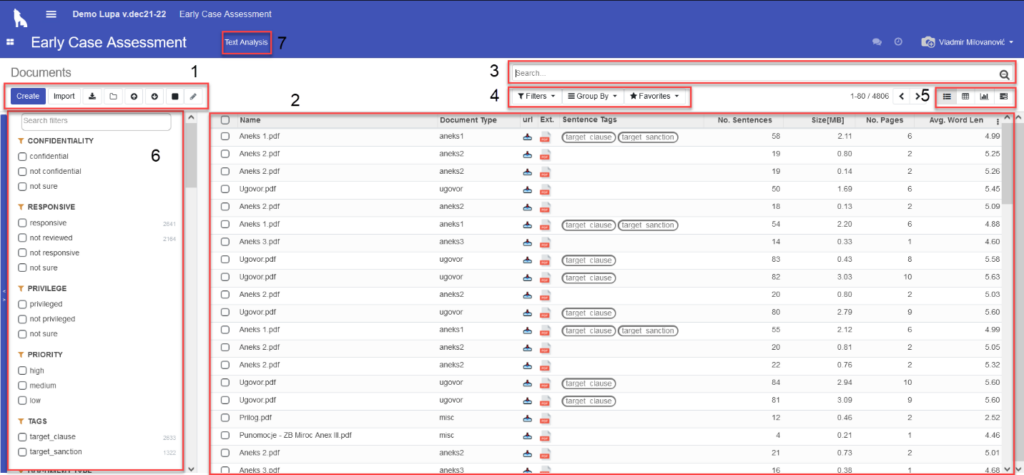 Action buttons and icons #
Executes actions on displayed or new records. Actions vary across different models (i.e. different actions are available for Document and Sentence models). Most actions are only available in the Table view since it allows for records selection and editing.
In every Table view there are the following actions:
Export All – exports active records and fields to Excel spreadsheet

Toggle Edit Mode – short press for single / long press for multiple records editing
Current view with active records
Records organized according to the selected view. If the search or filtering is performed, new records are displayed.
Search bar
Searches records that match the text entered for a particular model field (e.g. document name or path, sentence content or Tag, …)
Advanced search and view options
Divided into three groups:
Filters – advanced filter options
Group By – aggregation of records by available fields
Favorites – saving views
View selection icons
Change view type. Different models have different views available.
Filter panel
Filters for categorical fields with record counts
Text Analysis Menu
Allows selection of the current model